Blogi
Buenno boosts growth with successful funding round
Finnish market research company Buenno accelerates its growth and product development with a successful €300t Seed funding round. The funding will be used to strengthen Buenno's team and develop the technology for its mobile customer experience platform. Gorilla Capital and a large group of experienced growth entrepreneurs will join as investors.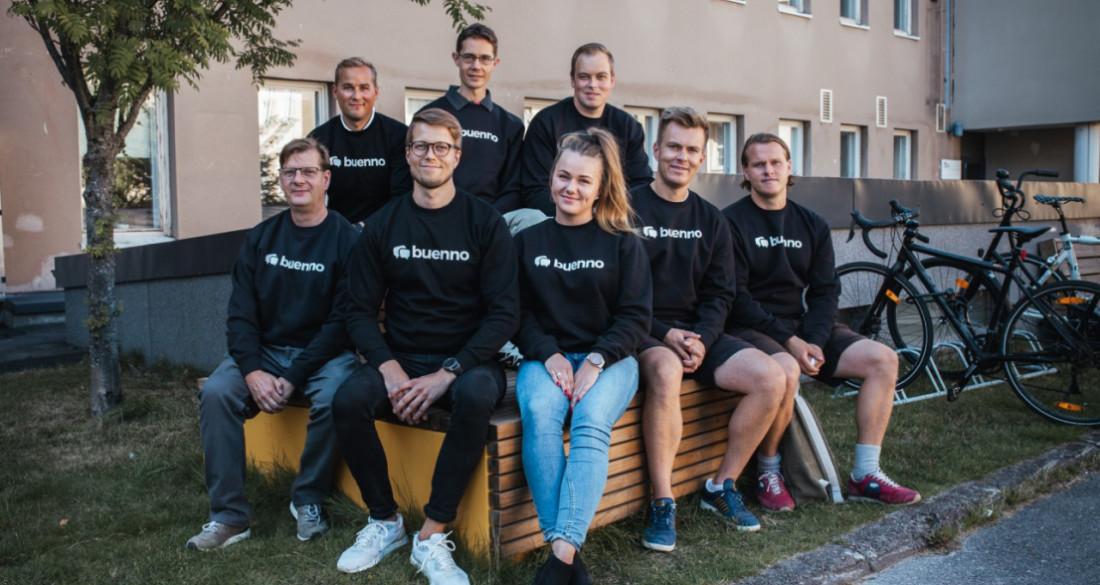 Buenno is a new kind of mobile market research platform that allows consumers to give feedback on their customer experience and enables businesses to collect important information to improve their own operations. Buenno currently has more than 5,900 registered consumer users and its customers include some of Finland's largest retail and service sector companies.
"The value of measuring customer experience is understood right up to the highest levels of management"
Managing Director Aaku Asujamaa has been working in the market research field for the past eight years and is well aware of the challenges their client companies face. "The importance of the customer experience has grown steadily over the past few years. The value of measuring customer experience is understood right up to the top management. On the other hand, current solutions for measuring experience are not sufficient. Traditional market research services are complex and slow to implement, while newer customer feedback channels and tools leave the data very shallow. At Buenno, we combine the best of customer feedback channels and traditional market research services. It's easy for consumers to give feedback, but it also gives businesses in-depth information about their customer experience. Businesses have been very interested in our new service and now with the investment round we can make Buenno an even better service for both consumers and businesses."
The Seed round is Buenno's first and will involve a large group of experienced and well-known investors. The round includes Gorilla Capital, Business Finland, Loipposet Oy and six angel investors.
"As a matter of principle, we invest in companies that develop their services in a customer-centric rather than product-centric way. From the very first contact, the Buenno team has shown experience in their industry and a desire to better understand their customers' needs. This is reflected in the successful sale of a prototype version of the service and the number of customers acquired despite the difficult epidemic situation. Buenno is a significant innovation in the field of customer experience measurement and we are excited to be part of the growth journey from the very beginning", comments Managing Partner Risto Rautakorpi from Gorilla Capital.
"Our team has worked very hard over the past year and I am proud of how far we have already come."
""We are building a future-proof platform for gathering customer insights by connecting companies and their customers through the Buenno platform. Our team has worked very hard over the last year to develop Buenno and I am proud of how far we have already come. Our mission is to make customer experiences worth experiencing. This means that in addition to the information we provide, we want to make it truly impactful. The investment round gives us a great boost to achieve our mission." Asujamaa sums up.
More information:
CEO and co-founder
Aaku Asujamaa
aaku@buenno.fi
+358 50 411 2343